MGView
MGView is a tool visualizing 3D rigid-body dynamic simulations. It is cross-platform and runs in your browser.

See the examples. (Chrome/Firefox only.)
Have a cool example you'd like to share? Submit a "pull request" on github or contact me.
Download
Download the zip file (or clone from github) to run MGView with your own motion data. Follow the instructions.
Screenshots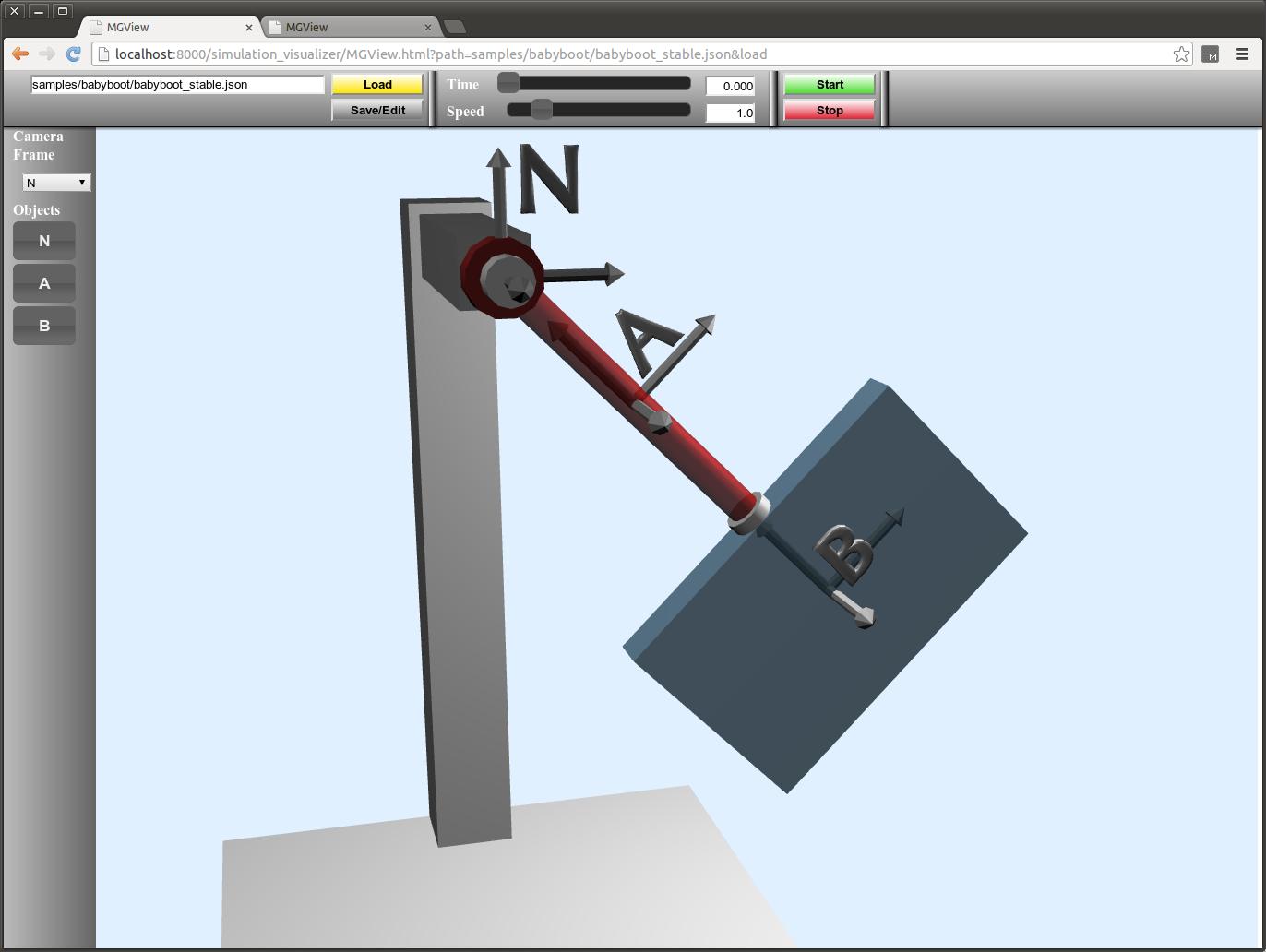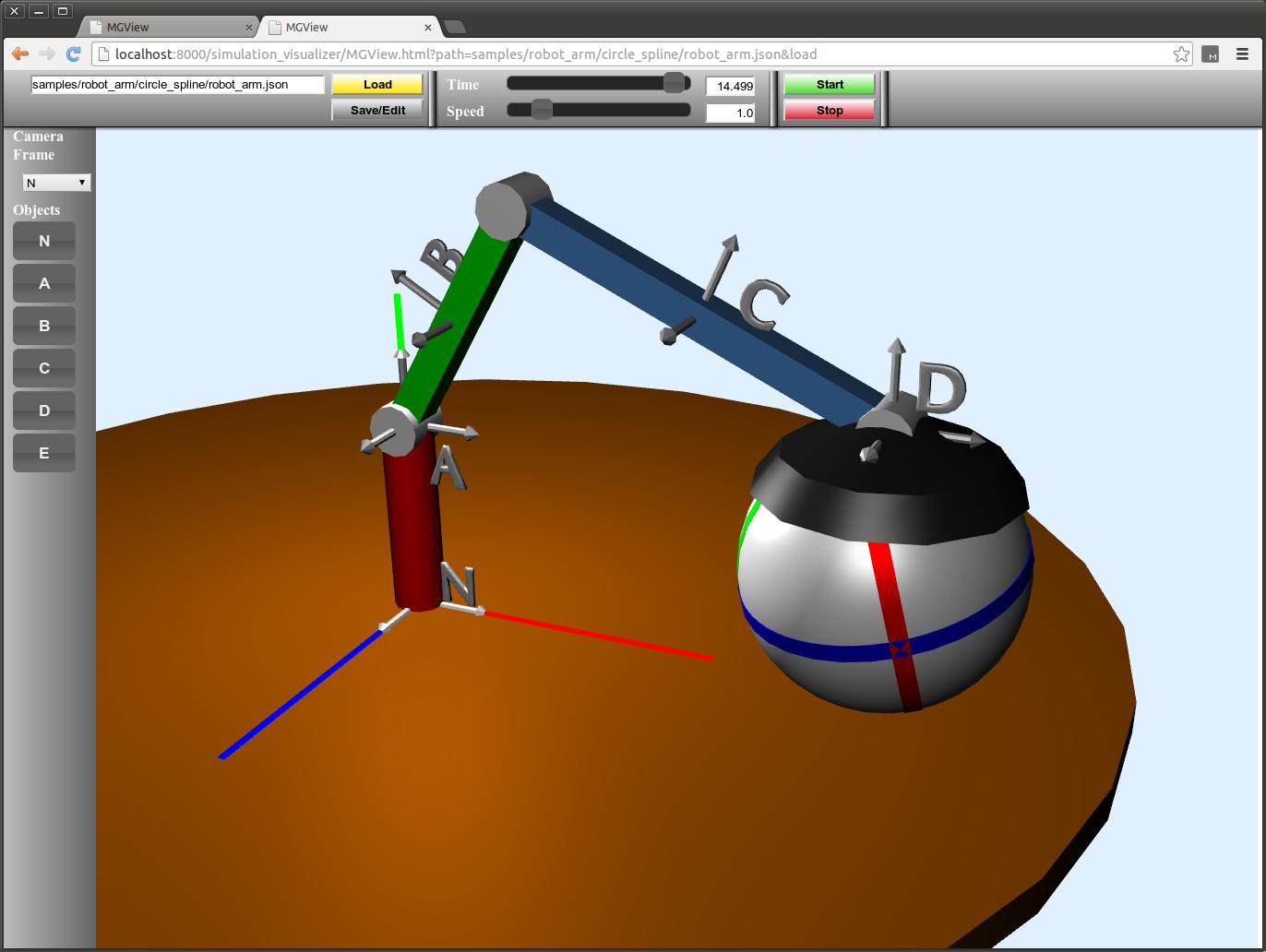 About
MGView is written and maintained by Adam Leeper.
The MGView application is free software distributed under the MIT License.
Some of the samples use materials copyrighted by their respective owners.